THE KEY ELEMENTS OF YOUR MIMPI NATURAL LATEX PILLOWS
Made in Belgium
Medium Firm Feel
Hypoallergenic
Dust Mite Resistant
Spinal Alignment

Highly Adaptive
Mimpi Pillows possess a unique adaptive capability that gently contours to heads of different shape and weight, and offers ample support regardless of sleeping positions.
Stays in Shape
No shredded foams or down fillings that loose shape and strains your neck.
Mimpi Pillows stay in shape and instill proper posture through the night. No fluffing required.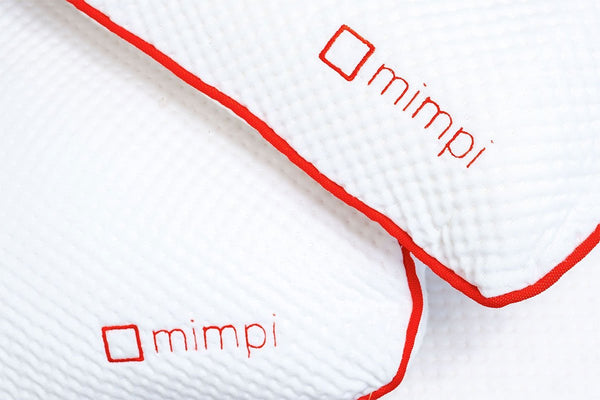 Incredible Comfort
Its plush, velvety sensation and extreme breathability creates a feeling of weightlessness, making it feel like you're resting on a cloud.
Keunggulan Bantal Latex Mimpi
• 100% natural latex pillow
• Extracted from the Hevea Brasiliensis rubber tree
• No synthetic additives
• Especially durable
• Highly flexible
Why Natural Latex?
Natural latex is made from the sap of the rubber tree. Due to its elasticity, our pillows shape itself perfectly according to your head and provide excellent support to your neck. Therefore, the spine can rest naturally, which reduces excessive pressure on certain points of the body and ensures a healthy blood circulation while you sleep.
Latex pillows are mold and dust mite resistant so they are the best choice for health and allergy-sensitive people.
Latex pillows also keep your upper body aligned during your sleep and can help to alleviate back and neck pain, as well as shoulder and hip aches.
Mimpi offers the perfect solution and puts your health as our priority number 1!
The Pillows of your dreams
Made for all sleep positions
Whether you sleep on your back, front, or side, Mimpi pillows are designed to support you.

Thoughtfully designed
Our design team looked over every detail to ensure optimal support and comfort.
Easy to care for
The Soap Pillow and the Contour Pillow have removable covers and are washable.
Frequently Asked Questions
All our pillows and mattresses are made with care in Belgium.
The Belgian knit pillow covers can be hand washed.
The Soap and Contour pillow come with removable covers that can be machine washed in cool water with mild detergent and a tumble dry on low..
Mimpi sets out to craft durable and high-quality pillows that can accommodate all sleeping positions. Whether you like to sleep on your side, back or stomach, you will feel amazingly supported by the Mimpi pillow.