Mimpi Lite 25
2 layers, Mimpi 25 cm high
Single, Single Xl, dan Double Free 1 Pillow
Queen, King, dan Super King Free 2 Pillows
Mimpi Lite 25
Two premium layers engineered for your best sleep at the most affordable price. Mimpi Lite is our entry-level model which has two layers that provide comfortable and supportive sleep.
The top layer is made from natural latex.
The height of the mattress is 25 cm.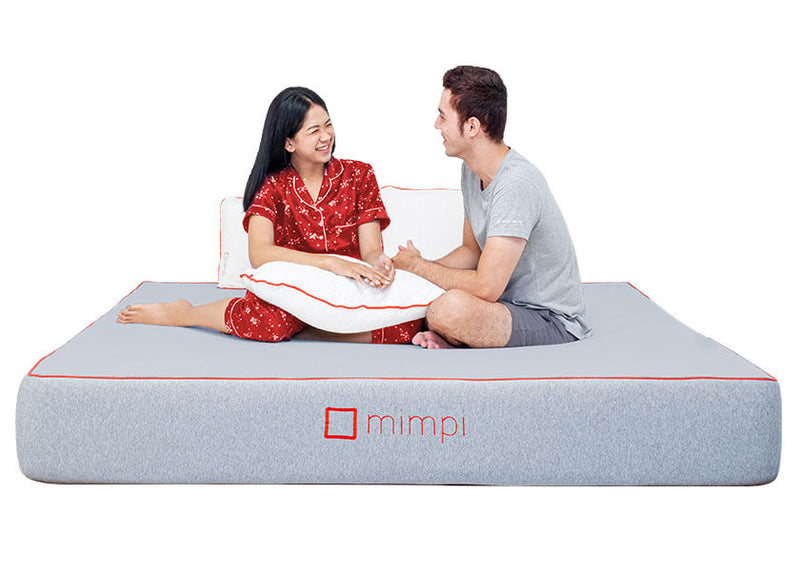 THE SWEET SPOT BETWEEN SUPERIOR COMFORT AND SERIOUS VALUE. IT'S A PREMIUM MATTRESS IN A STREAMLINED DESIGN
Height = 25 cm
Durable zip-off cover stands up to years of use.
2 layer of foam including a top layer made from natural latex.
SUPPORT, BREATHABILITY AND COMFORT IN ONLY 2 DURABLE LAYERS

BELGIAN KNITTED LAYER

This lining is removable and is made from premium knitwear from Belgium. This zippered knit material is flexible and easy to clean.

NATURAL LATEX FROM BELGIUM

Soft, soft open cell liner: gives you the perfect comfort.

DURABLE SUPPORT FOAM

This premium backing foam is designed to give a bold impression. This also makes the product durable.
"Unbeatable price, this mattress is very sturdy but comfortable to use"
JEANNY SENTOSA, Mimpi CUSTOMER
10 Years Warranty
Comes in a bag
Free Shipping