Technology
Our products are made in Belgium and designed with care for the people in Indonesia.
Made in Belgium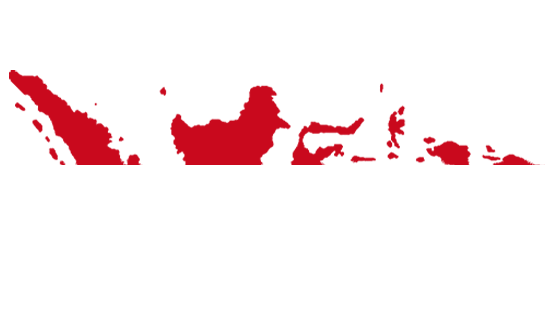 Specially made for everyone in Indonesia
The overall quality of a mattress is based on the density of the raw materials used. Dense materials stand for high quality. By using only high-density materials sourced from Europe, the quality of every Mimpi product is top class.
Mimpi stands for health, luxury, comfort and durability.
Development
Over the years we learned that the most important elements of a mattress are health, comfort, support, temperature and durability.
We aim to provide a firm yet luxurious feel with excellent support in all our mattresses. To reach this goal, we combined the five star standards of the hospitality industry with your daily needs. This resulted into the incredible mattresses that Mimpi are today.
As we use natural latex as our main component, we can offer the perfect bounce and breathability to keep you cool at night.
Why no spring coil?
Metal Fatigue
Metal fatigue is the weakening of metal due to usage and pressure, resulting in a loss of strength and bending coils.
Loss of Support 
Spring coils begin to sag after just one year, some even after a few months, causing the mattress to lose shape.
Poor Back Support
Spring coils do not offer proper back support or address spinal alignment. This can cause sleepers back pain and other posture issues.
Painful Sleep
Since spring coils do not evenly distribute body weight, you may wake up in pain from your sleep.
Non-Hygienic
The empty space between the coils can be a breeding ground for dust mites and other bacteria.
Hygiene Function
Our technology comes with a hygiene function that protects you.
Comfort
It's Time to Dream
Mimpi combines premium materials in one luxury mattress, giving you the best sleep imaginable. Comfort is our passion, so we developed a mattress that's as close as possible to sleeping on a cloud. It's time to recharge your body and mind with a good night's sleep.
Support
Molds to Your Body
We found an amazing combination that has a great sink, durable firmness and pushes your back right where you need it.
Never feel stuck in bed again with Mimpi!
No Partner Disturbance
Zero Disturbance Technology
If you are a couple with one person who tosses and turns all night, the Mimpi is the best solution!
Our engineers specially designed our mattresses to ensure that you don't interrupt each other's sweet dreams.
It's like sleeping in separate beds without having to give up the cuddles.
You won't find this luxury in a spring coil mattress, letting you wake up every morning feeling fresh, energized and ready to conquer the new day.
Keeps You Cool
It's Cool to be Cool
Our open-cell natural latex layer, stimulates the circulation of air and keeps you cool at night. Air can pass freely beneath your body, even when the mattress contours your curves so you won't overheat because the natural latex draws the heat away from your body and disperses it outside of the mattress.
Mimpi Mattresses have a low transition temperature, allowing it to stay consistent even when the room temperature changes. Mimpi keeps you cool and comfortable.
The Perfect Feel
Mimpi Mattresses are designed to offer sleepers the absolute best sleep experience. You do not have to choose anymore between a rock-hard mattress or a soft, saggy mattress that sinks your weight. Through our intensive development process, rigorous, high-quality quality materials and user feedback, we built a mattress that provides an amazing sleep for everybody.